Access to Simonton Lake
Access Simonton Lake by using the Public Landing on CR 109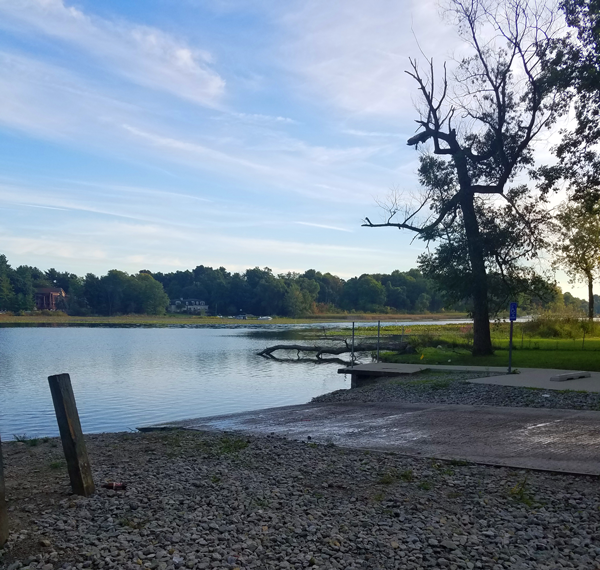 There are spots at the landing for parking.
No parking is allowed on CR 109.
Swimming is NOT ALLOWED. There is no lifeguard on duty.
DNR is now providing a port-a-potty at the landing.
Please help us to keep the access clean by taking your trash with you.
From the Public Access boaters can easily visit either basin.
Please observe the Simonton Lake rules as posted at the landing.
This site is the property of the Indiana Department of Natural Resources.